Google Ads recently rolled out a change to ad formats, (including Google Ad Grants) that will allow you to add more text to your ads.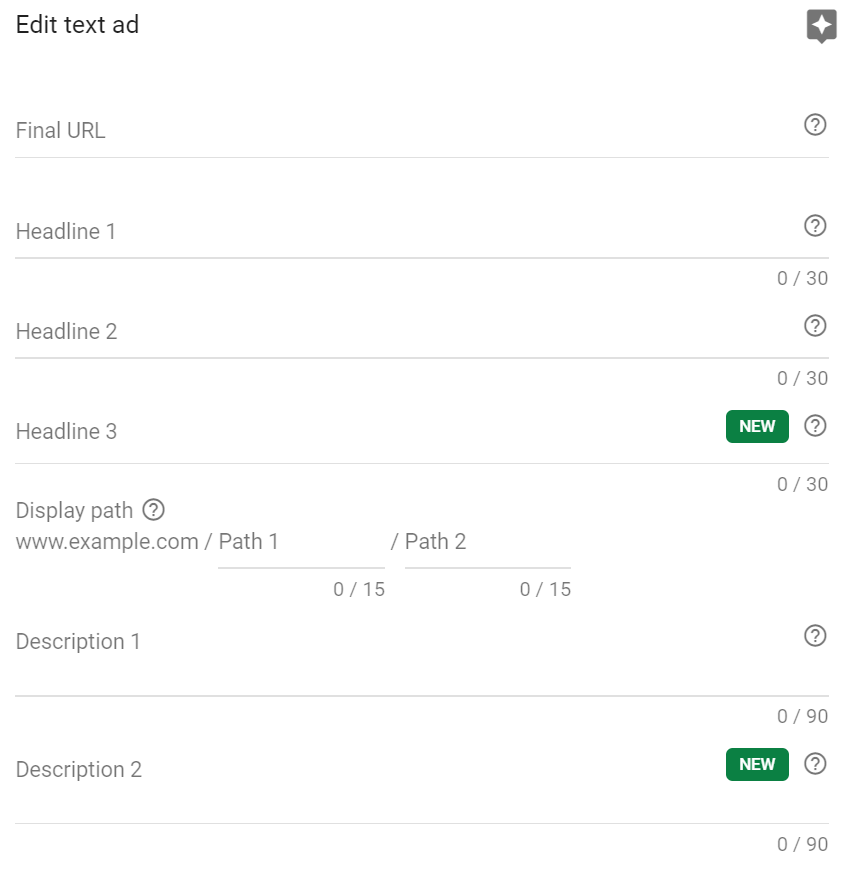 Add a third headline
Add a second description
Use up to 90 characters for each description
How it works
The more headlines and descriptions you enter, the more opportunities Google Ads has to serve ads that more closely match your potential customers' search queries, which can improve your ad performance.
After you enter headlines and descriptions, Google Ads assembles the text into multiple ad combinations in a way that avoids redundancy. Over time, Google Ads will test the most promising ad combinations, and learn which combinations are the most relevant for different queries.
Who's eligible?
This feature is currently in Beta so is in a staged rollout but to check if you're eligible, simply log into your Google Ads account and edit one of your ads. If Headline 3 and Description 2 are available, start updating your ads as early adopters are likely to benefit from increased visability.
You can read more about these changes via this Google support page.